About Us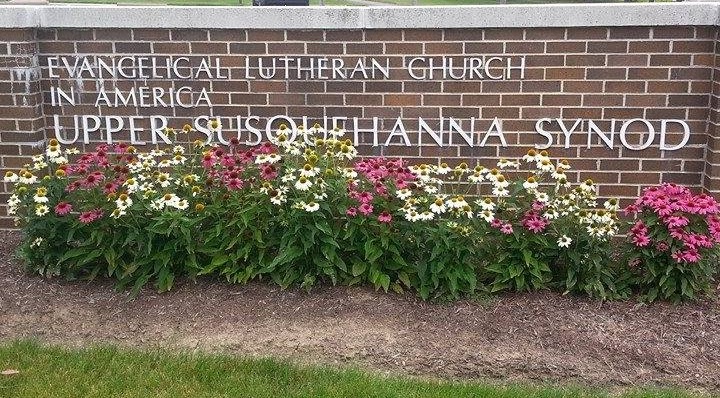 What is a Synod?  Our English word synod comes from two Greek words syn + hodos that literally mean "a way together." In and through synods, congregations and other ministries "walk together." Synods are an expression of this church, just as are congregations and the churchwide organization. They coordinate the work of congregations within their territories. Synods plan for the mission of the Evangelical Lutheran Church in America (which is one dimension of God's larger mission) in their area. The synods are grouped into nine regions, which are points of connection for synods and the churchwide organization. Our synod, the Upper Susquehanna Synod, is located in Region 8 of the ELCA and is sometimes known as Synod 8E.
The ELCA's 65 synods vary greatly in size, geography, membership, staffing and program. The smallest synod has 30 congregations – the largest nearly 300. Geographically, in the Saint Paul Area Synod, most congregations are within a half-hour drive of the synod office; by contrast, the Rocky Mountain Synod includes 20 percent of the continental U.S. landmass, requiring frequent staff travel by air. From Alaska to the Caribbean, from the tip of southern California to Maine, the 65 synods of the Evangelical Lutheran Church in America carry out their mission of Making Christ Known!
Each synod in assembly elects a bishop and other officers. As the synod's pastor, the bishop oversees the ministry of other pastors and congregations. Together with her/his assistant(s), the bishop provides support to congregations. This includes assistance in calling pastors and other staff; support in times of difficulty and congregational conflict; and, joining in the celebrations of congregations. Bishops also oversee the administration of the synod, supervising the work of other officers and staff. In addition, they serve as bishops of the whole ELCA, coming together regularly in gatherings of the Conference of Bishops.
What is our mission together?  To make Christ known.
What is the synod's vision?  All members of the Upper Susquehanna Synod growing as disciples of Jesus, serving together to make Christ known.