Charity Event Hits 10th Year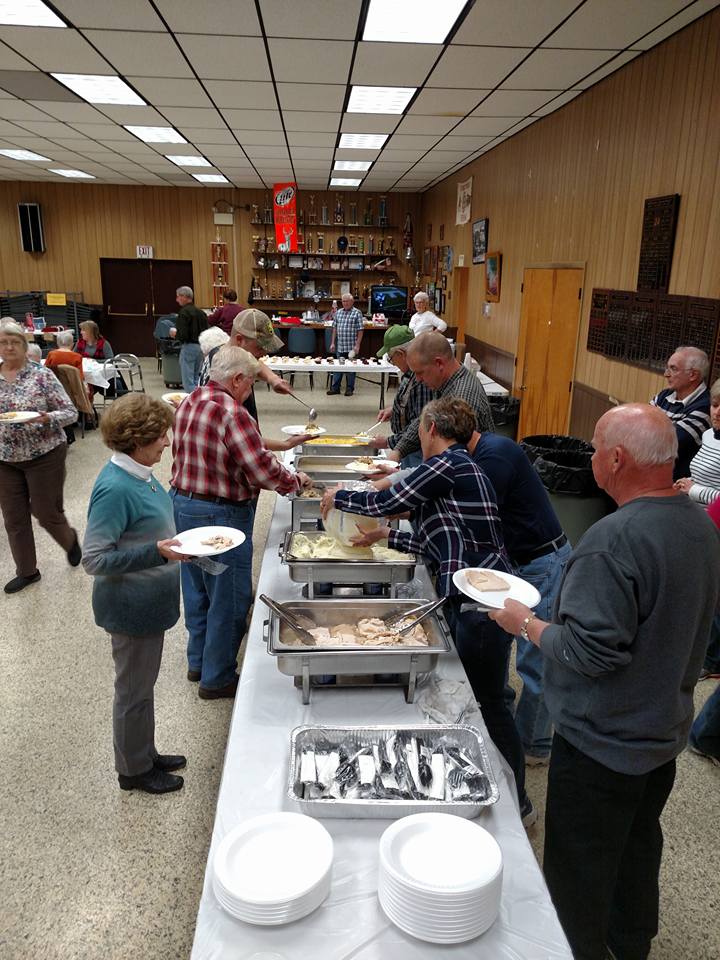 By Gary Womelsdorf, Messiah-St. James Lutheran Parish
I went through the Lay Ministry Institute as an authorized Lay Evangelist. As a Lay Evangelist, I was required to have some sort of project that would include our parish and the community.  Rev. Carla Volland was my pastor then and we came up with the idea of a supper and a live auction following. Pastor Carla issued us a challenge:  if we would make a profit of $10,000, she said she would shave her head.
Well, we held the first event and went over that amount and so she kept her promise. Her beautician was a member of our church and cut her hair off (well, close, but not a complete shave.) We had members that could cook for a large amount of people and another member that was an auctioneer who volunteered his services. We had members who are active in the local fire company, so we got the use of the social room.
We decided the best way to distribute the profit was to divide profit.  Fifty percent stays in the parish, divided between the two churches and 50 percent was given to local and world hunger. Everybody makes out!
This event has been very successful and has grown considerably. We now have a quilt raffle, which is hand quilted by members of our church, a silent bid basket auction, a children's Chinese auction as well as the supper and live auction. One of the reasons we do well is most items are donated so our expenses are not high. Another reason is all the people in the parish work well together and enjoy the event. This is where the evangelism part comes in.  It takes a lot of people working together to make this a success!