Christ's Evangelical Lutheran Church, Lewisburg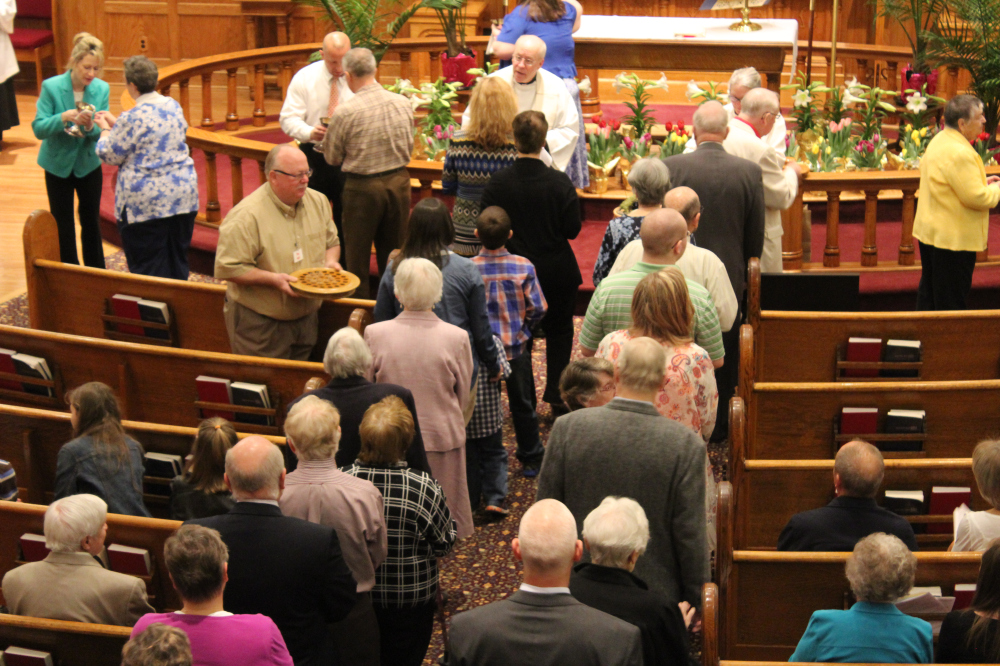 A warm welcome awaits you if you visit Christ's Evangelical Lutheran Church at 100 S. Third Street, Lewisburg.  The congregation loves visitors!  They invite you to worship with them any Sunday at 8:00 am and 9:30 a.m. (June-August) or 10:30 a.m. (September-May).  You'll find them ready with open arms because they feel that fellowship and caring are important aspects of our life and faith.  Their worship is Spirit-filled, inspiring, majestic, and liturgically based.  They also have a wide-variety of music and worship styles.  Music is a big part of worship at CELC. Various choirs/ensembles and individuals provide the music for most worship services.   These include the Parish Choir, Men's Choir, Festival Choir, Parish Peal (bell choir), Renew Ensemble, Children's Choir, Youth Ensemble, and instrumental ensembles.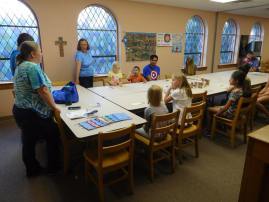 Sunday School Classes meet on Sundays from 9:15 to 10:15 a.m. during the academic school year (typically September-May).  Classes are available for all ages.  Children and Teens of all ages are welcome to participate in the congregation's Youth Groups and Activities.  They focus on exploring faith and spending time with one another. Three Youth Groups, divided by age are currently available. This includes a group for  children in Kindergarten – 5th grade, the Middle School group, and the High School group.  The church employs a full-time Coordinator of Faith Formation, Charlene Rineer.
The congregation also has evangelism and fellowship ministries, which care for the needs of the member of the congregation and reaches out to visitors.  The committee overseeing this work seeks to provide opportunities for fellowship and social interaction.  Social ministries include a visitation and lay Eucharist ministry, "Holy Sew 'N' Sews" and prayer shawl ministries, soup and scripture luncheons, and the Eastern Union County Supplemental Food Program.  The Lewisburg Cooperative Preschool is a non-profit ministry of CELC. Housed in the church building, the preschool provides a quality preschool experience to the community of Lewisburg.  You can get more information on Christ's, Lewisburg, on their website at christlutheranlewisburg.org.