Sharon, Selinsgrove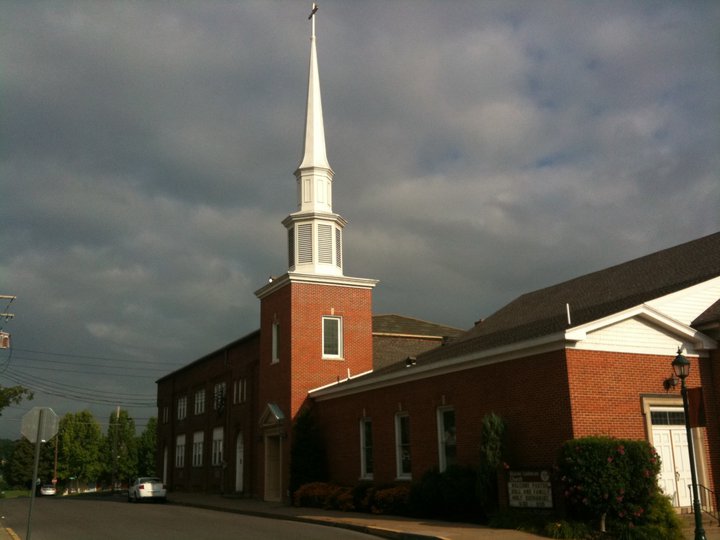 Being part of their community is important to Sharon Lutheran Church, located in the heart of downtown Selinsgrove, near Susquehanna University.  The congregation has a rich history and strives towards growth in their witness to their community of God's reconciling love in Jesus.  The congregation holds worship at 8:00 and 10:30 on Sunday mornings.  In the summer, the later service is at 10:00.  During the school year, education and discipleship classes are held at 9:00 a.m. on Sundays.
Some of Sharon's ministries include a woman's program, a youth program, and their social ministry team.  That group draws together people and resources to uplift lives, stand for justice and peace in the world, heal hurting lives through acts of compassion and prayer ministry, as well as responding to disasters.  The church also sponsors a Boy Scout troop and a Cub Scout pack.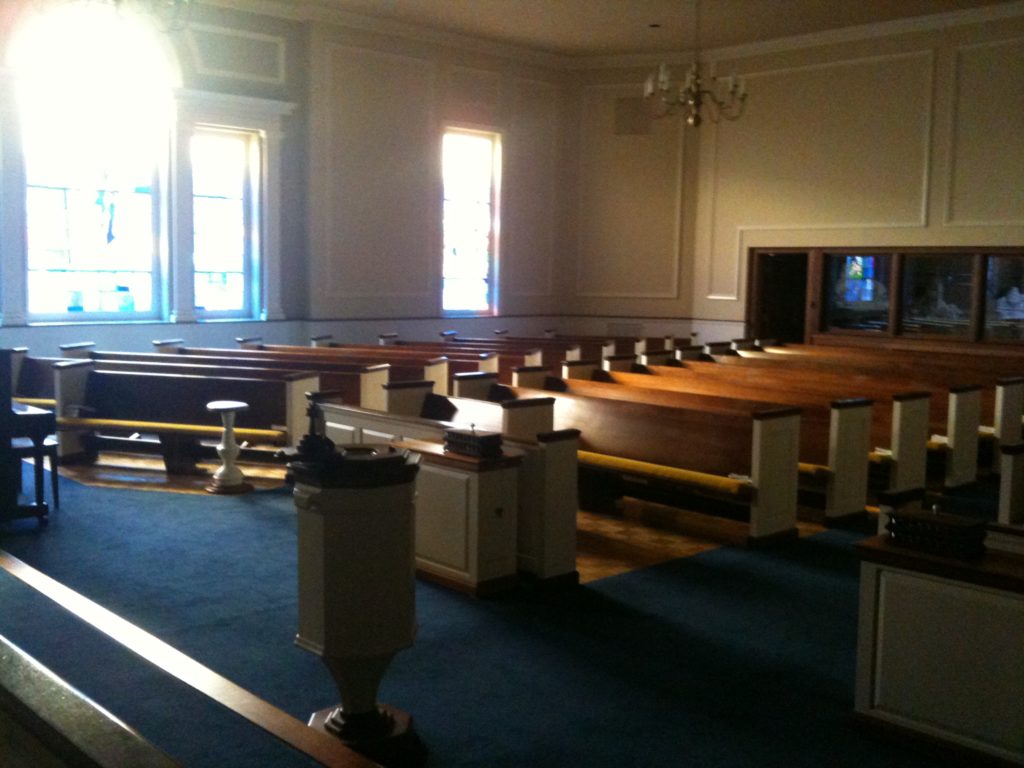 Depending on the season, the youth do service projects through the Sunday school classes to help people in the community, state and nation. Some of the projects have been collecting food for the local food bank and putting together health kits for Lutheran World Relief. LWR is an organization with a distribution center located in West Minster, MD. They house and ship blankets, health kits, baby care kits and school kits.
Each week a group of people meets to spend time wrestling with questions of faith, life, and scripture. On
Tuesday mornings from 10:30 a.m. –11:30 a.m. individuals meet at Sharon Lutheran to discuss the readings assigned for the coming Sunday worship.  The gathered group represents a wide array of opinions and knowledge and enjoy spending time in God's word together. Discussions are facilitated in a variety of styles and it is their goal to make room for full participation. The group works intentionally at holding each other accountable for honest and respectful discussions and disagreements.
You can get more information on Sharon, Selinsgrove, on their website at www.sharonlc.org.