World Hunger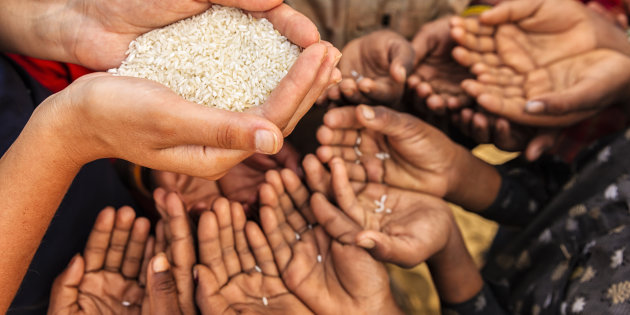 "For I was hungry, and you gave me food…"
The World Hunger Task Force of the Upper Susquehanna Synod, in partnership with ELCA World Hunger,  invites congregations and individuals to join in Christ's call to serve "the least of these".  In addition to direct financial support for relief and development, feeding the hungry also involves providing education about the problem of hunger, and advocating for systemic change that benefits the poor and hungry.
For synod-grown resources developed for use in congregations for a seasonal (Lent) emphasis on hunger education, click below:
For information and resources about our call to be advocates for the hungry, click here.
The synod's World Hunger Task Force works to encourage sisters and brothers in faith to work together to feed the hungry, because…
Jesus said, "You give them something to eat," when the disciples told him about the thousands of hungry people who were listening to his preaching (Mark 6:34-44).
The United Nations Food and Agriculture Organization estimates the number of hungry people worldwide to be 870 million, or one in eight people  (reported in 2012).
In the United States, the wealthiest nation on the planet: 49 million Americans are at risk for hunger, and 17 million children live in households where food has run short over the past year.
Nearly 1.6 million Pennsylvanians–that's one in eight residents–struggle to put food on the table.